ORLANDO PHYSICAL THERAPY TREATMENT 
Chiropractic
No matter what disease or condition you have, you can benefit from a healthy spine. Spinal health can be as important for your overall healing as proper nutrition. Are you and your family carrying the silent killer, the vertebral subluxation complex, in your spine? Only a chiropractic spinal check-up can tell. The best Orlando physical therapy team at Winter Park Chiropractic wants to help you!
DOES YOUR LIFE NEED AN ALIGNMENT?
Among the many things contributing to your health – the quality of the air, food, and water you take in; how you handle emotional stress; your inherited weakness and strengths; your use of drugs; exercise; and relaxation – a healthy spine is absolutely essential. In some people, it is a major factor and can make the difference between a life of health, strength, and vitality or a life of disease, weakness, and disability.
MEET YOUR DOCTOR
Doctor Anthony Filardo
Dr. Anthony Filardo is a Certified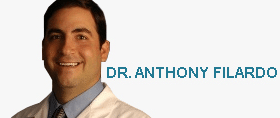 Chiropractic Physician. He is a Certified Strength and Conditioning Specialist. He received his Bachelor of Science Degree in Human Physiology, followed by a second Bachelor of Science and Doctorate Degrees from the National University in Chicago. After completing a one-year general internship at National University, Dr. Filardo completed an additional year of externship at Northwood Sports Medicine in Florida. He has also completed a year of the Chiropractic Sports physician program and is completing the Diplomat in Nutrition Program from the University of Miami School of Medicine.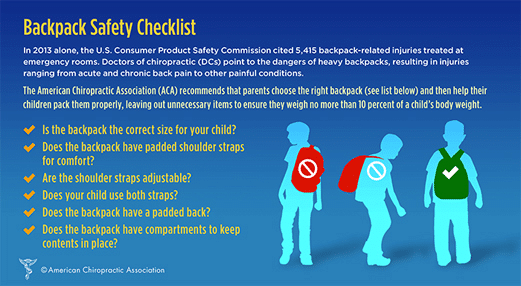 GET ONE FREE ADJUSTMENT ON YOUR NEXT VISIT!
Acupuncture
GET IMMEDIATE PAIN RELIEF WITH OUR ACUPUNCTURE TREATMENT!
Dr. Anthony Filardo has completed his second fellowship in medical Acupuncture. Along with his doctorate, he has completed over 250 Acupuncture hours and over 500 clinical cases of Acupuncture through 2008. He is one of few Chiropractic Physicians in the Orlando area, to also certified in Acupuncture and he has been practicing for over 10 years.
ACUPUNCTURE
Acupuncture is a 5,000 year old Chinese system of natural healing (No drugs… No surgery), which is concerned with restoring proper energy flow to the various organs, glands and tissues of the body on the premise that most diseases are the result of malfunction due to disrupted energies.
WHAT ARE SOME OF THE CONDITIONS COMMONLY TREATED BY ACUPUNCTURE?
Woman Receiving Acupuncture Typical ailments usually responding to acupuncture health care includes: neuralgias, headaches, trigeminal neuralgia, tics, spasms, muscular rheumatism; neuralgia of the shoulders and arm, tennis elbow, osteoarthritis, rheumatism, ulcers, stomach problems, diarrhea, hepatitis, asthma, bronchitis, shortness of breath, coughs, certain types of heart trouble, abnormal blood pressure, hemorrhoids, lumbago, bladder irritation, bed wetting, certain kidney problems, female disorders, impotence, glaucoma (sometimes), weak eyesight, hay fever, loss of smell, tonsillitis, loss of hearing, skin conditions, and even nervous or psychiatric factors based on the fact that often mental problems arise from physical disorders.
Spinal adjusting is part of the acupuncture health care. World authorities, including Feliz Mann, M.D. of England; Paul Nogier, M.D. of France; and Kunzo Nagayama, M.D. of Japan are very emphatic on this aspect of "getting well." Dr. Mann states that many internal diseases are cured by the spinal adjustment alone. Leaving the adjustment (chiropractic) out of the treatment plan invites failure.
Dr. Filardo is Certified in Acupuncture and is a Fellow in the Acupuncture Society of America. He Specializes in Traditional Chinese Medicine and Anti-Aging and Wellness. He is Certified by the Florida State Board and the Acupuncture Society of America. He was certified by Dr. Richard Yennie, a Master in Modern/Classical Medical Acupuncture and Acupuncturist of the year in 1999 by AAOM. Dr. Filardo was instructed in Medical Acupuncture by Dr. Ralph Alandale of the University of Miami School of Medicine.
Physical Rehab & Electrical Muscle Stimulation
Utilizing Synergy Therapeutic Systems our Orlando physical therapy team is able to offer athletes and individuals functional exercise to increase their physical performance with clinical rehab to increase general wellness and performance for health and fitness in their daily lives.
OUR TARGET EXERCISE PROGRAMS OFFER
Strengthening
Conditioning for specific areas of the body
Customized program for each patient
A special plan to keep body strong, balanced, healthy, and less prone to injuries and pain.
GET ONE FREE ADJUSTMENT ON YOUR NEXT VISIT!